Module Sculpture
This lesson explores architecture by making a paper sculpture. Studying world famous artist Santiago Calatrava opens the door to a new world of contemporary futuristic design. You will study his use of modules as a foundation for structural harmony.
Practice
Create a variety of potential modules before even beginning your sketches. Do at least three different modules and then make four of each of them so you can play with how they fit together. Select the one that lends itself to a more interesting three dimensional structure. Think of your modules like legos!
This student did a drawing of their finished sculpture. This practice helps your observational drawing skills.
Sketches vs. a Demo build
Intricate modules can be difficult to imagine in a multi-module design. That is why architects like Calatrava use digital programs to test out their ideas. For brain storming purposes, create more modules and do practice builds instead of sketching.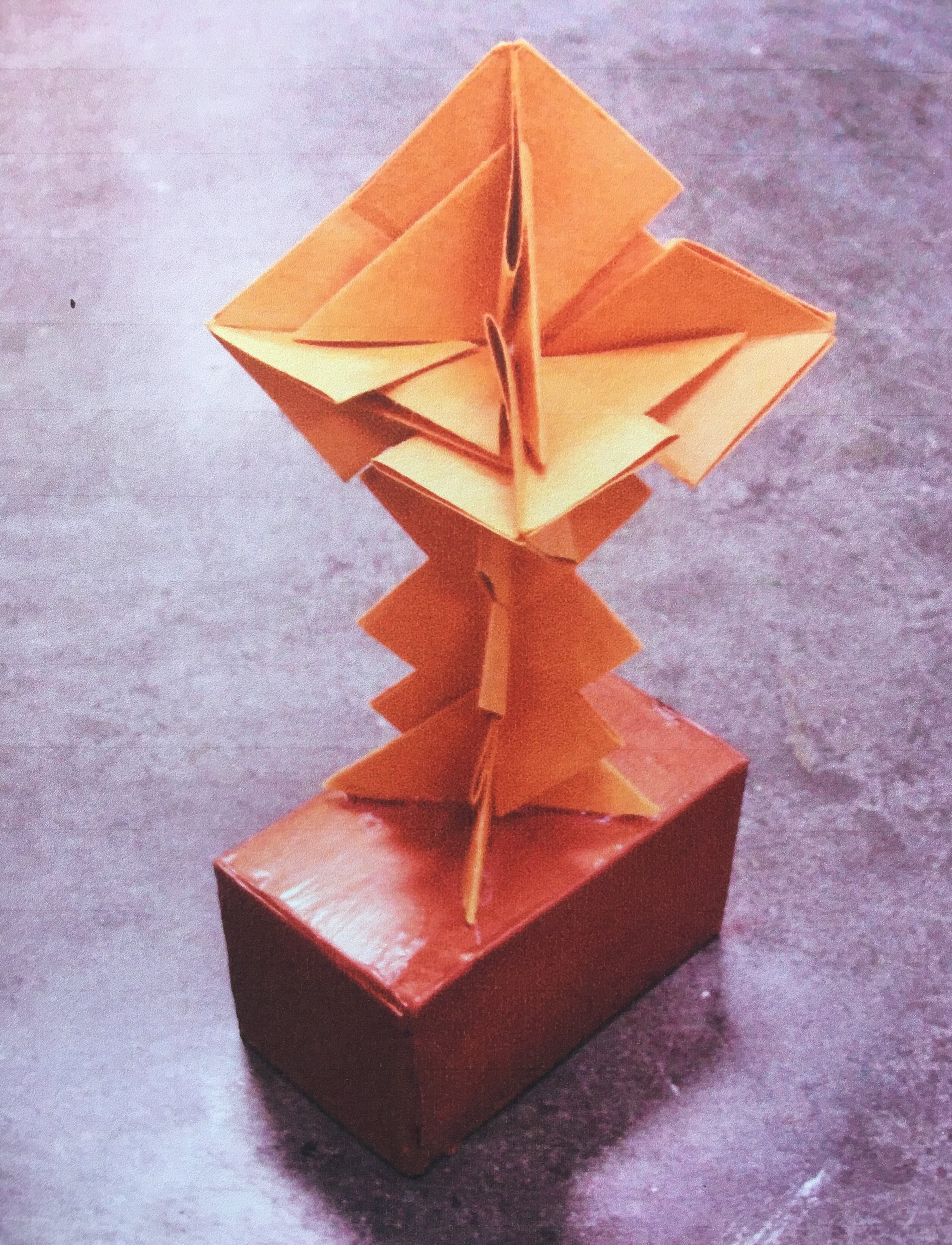 Module sculptures look excellent on painted pedestals. Take a box you can paint and glue your finished sculpture on it. You will have a nice display.
Artwork
Final module sculptures typically require a minimum of fifteen modules secured together with either a hot glue gun or glue stick. Play with the different principles of design before determining your favorite sculpture design.